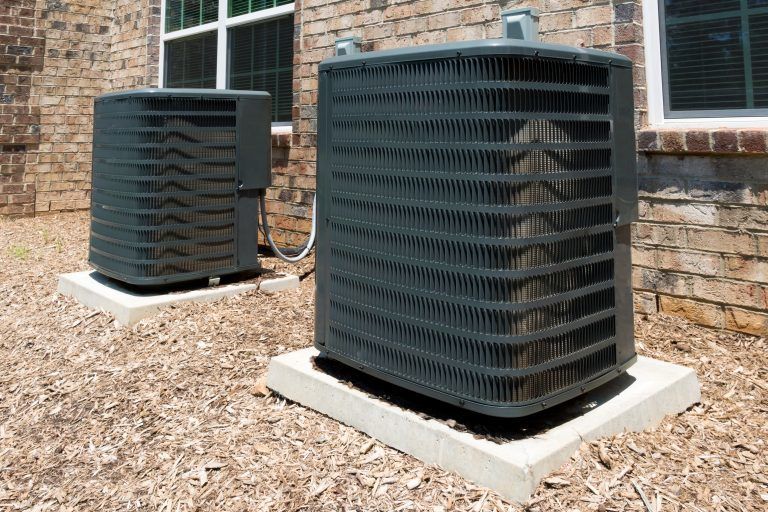 The weather is starting to heat up, and that means one thing: the inevitable broken air conditioner. There' s nothing worse than discovering air conditioning unit problems after a hot day in the sun. We know air conditioning systems are a headache and can be expensive to repair or replace. 
And we know the struggles life sometimes throws at a family. You pray that if something has to break, that it turns out to be something you know how to fix. For me, though, it's never a furnace or air conditioner – it's always something like a car or a leaky roof!
But when you've been thrown into the stress of having to repair or replace your air conditioning unit, we at Carden Heating & Cooling are equipped and ready to serve you. We've compiled a list of our top 5 service calls, or the 5 most common causes of AC unit problems that we see this time of year. 
CLOGGED AIR CONDITIONING FILTER
The stopped up filter is a classic air conditioning unit problem. Dirty filters cost homeowners more time in service calls than anything else. Dirty filters have also contributed to more air conditioning repairs than anything else.
Our Suggestion: Check your furnace and air conditioning filter every time you pay your power bill and change the filter as needed. Doing at a set time will keep you in the habit and hopefully save you a costly repair. 
WATER IN THE DRAIN PAN
You may be asking yourself: Why is my AC drain pan full of water? If you see water on your ceiling or your air conditioner isn't running and the thermostat is blank, there may be water building up in your drip pan. Many times the underlying issue is a clogged drain line. 
Our Suggestion: Have a professional HVAC company come out at least once a year to clean your entire system. Ask us about installing a PVC clean out for you, so you can blow your drains out as needed.
BAD AC CAPACITOR
Oftentimes, evaporator coils and air conditioning coils stop up with dirt and debris. This is a common result of neglecting preventative maintenance, as the extra stress and strain on the air conditioning unit can cause parts to fail. One of the first ones to go is the outdoor capacitor. 
Our Suggestion: Every time you cut your grass, clean your condenser out with a water hose. Also, make sure you blow grass clippings away from your condenser. 
LOW FREON OR AIR CONDITIONER REFRIGERANT
Ice on line sets and low airflow are two signs of possible low freon. Especially if you had higher than normal power bills this past winter, your air conditioner may not be able to keep up. This is a tricky one to diagnose yourself, because a clogged filter has the same symptoms. 
Our Suggestion: First, call an air conditioning technician. Then, make sure you turn your system off and let it completely thaw out. Leave the system off and the fan on until a service technician arrives. If you turn it back on too soon it will freeze back up and cause an issue for the technicians.
BAD OR FAILING AC COMPRESSOR
This AC unit problem is a tough one for homeowners because it often means a total system replacement, depending on the age of the system. The most common symptom of a bad compressor is that the furnace blower is operating and the outdoor unit is running, but lukewarm air is coming out of the registers.
Our Suggestion: Make sure you have a qualified technician evaluate your system. We've run several follow up calls and found the only problem was a burned compressor wire. Being honest, we've saved our customers thousands of dollars and in the process made customers for life!
I hope these top 5 calls have encouraged you to get on a preventative maintenance plan. Call us today and ask us about our brand new "Family Plan." Our goal is to provide each one of our customers a family experience. Join the family and I promise, we'll be there when you need us. 
CONTACT A TRUSTED HVAC COMPANY
If you're experience any of those problems with your air conditioner as we turn the corner into summer, give us a call. Our goal is to provide each one of our customers with a family experience. Ask us about our brand new Family Plan and get a free quote for HVAC services. Join the family, and we'll be there when you need us.