Carden Heating & Cooling, Inc. offers free estimates on the new installation of a modern cooling system anywhere across Calera, Alabaster, Pelham, Columbiana, Chelsea and Hoover, AL. There's nothing to lose and everything to gain. Superior energy efficiency significantly trims running costs to recover the investment. Advanced technology achieves more consistent temperature, provides effective dehumidification, and minimizes management. Lower sound levels, healthier indoor air quality, and less impact on the environment are just the start of the perks.
Expert A/C System Installations
Carden Heating & Cooling, Inc. upholds qualification as a Trane and Carrier Dealer. Our NATE-certified techs draw from the industry leaders and look forward to implementing the benefits. They are trained to ensure the perfect fit for your needs. Seamless installation realizes the full potential of exceptional quality cooling equipment, and every aspect of the job is handled in an organized, conscientious, and ethical fashion.
Trust in our team for your air conditioner installation & replacement services!
Family-owned, Carden Heating & Cooling, Inc. has been the preferred HVAC contractor of home and business owners in Shelby County for 22 years. We not only offer a broad range of choices but explain all features and help you reach the right decision. Our goal is not to simply sell you on a new cooling system but to deliver total satisfaction. By taking every possible opportunity to exceed expectations, we at Carden Heating & Cooling, Inc. make perfect comfort readily available.
OUR AC INSTALLATION SERVICES IN ALABASTER, CHELSEA, PELHAM, CALERA, SHELBY COUNTY
So your air conditioner needs replacement. It's not something you're looking forward to, but our HVAC professionals make the process quick, painless, and even pleasant. Our heating and cooling technicians find pride in taking care of our customers, which is why we offer AC installation services to you in the same manner we would provide them to a member of our own family. Nights and weekends are no problem—we want your home to be cool and comfortable again as quickly as possible. Call us at any time to provide the highest quality AC replacement and installation services in Shelby County, AL, and Birmingham, AL.
AC INSTALLATION FOR NEW CONSTRUCTION
Heating and cooling systems make up an important part of any new construction. When choosing an HVAC contractor for your new home or home addition, you want to be sure that you're getting the most energy-efficient and cost-effective system possible, and we work with you to make that happen. With Carden, you're getting a team of technicians who work to evaluate your unique needs, select the best system for your home, and schedule the installation whenever is best for you and your builder. We also work with you to choose a system with all the features that are important to you, from high-efficiency equipment to zoned heating and cooling. Our team handles your AC installation project from start to finish.
We also take it upon ourselves to make sure the AC installation process is as streamlined as possible, always arriving on time and completing the work within the specified timeline. We offer light commercial HVAC services in addition to our residential services. Whatever the project, let our AC installation experts put you at ease.
WHEN TO REPLACE AN EXISTING AIR CONDITIONING SYSTEM
You may be asking yourself: should I repair or replace my air conditioner? When making that decision, you should take into account the age of the system, how frequently the current system needs repairs, and what your energy bills look like. It may suffice to contract our AC repair services to improve the energy efficiency of a system that is less than 10 years old. However, if your air conditioner is more than 10 years old, or you find yourself having to make frequent repairs, call us and we can help you evaluate whether you'd benefit from AC replacement. We offer free quotes for our services, and we're all ears at any time.
OUR HEAT PUMP AND AC INSTALLATION SERVICES
Our experienced AC installation technicians are trained and certified for your peace of mind. We install and replace all brands and models of air conditioning equipment and systems, so whichever system you go with, we are prepared to provide the highest quality installation and most pleasant, streamlined experience possible. Just like for new construction projects, our team works with you on your AC replacement to choose a system with your preferred features and ensures that the project meets your designated budget. Upgrading to a more efficient system, replacing an outdated one, or installing a system for new construction—we've got you covered.
PREMIER AIR CONDITIONING INSTALLATION SERVICE FOR SHELBY COUNTY, AL
Our technicians are standing by, ready to provide quality HVAC services, including air conditioning system installation and replacement to the homeowners of Pelham, Alabaster, Chelsea, Calera, and other cities in Shelby County as well as Birmingham, AL and its suburbs. Contact us today to start reaping the benefits of a new AC system for your home.

A/C Installation Alabaster, AL | Air Conditioning Installation Hoover, AL | Air Conditioner Installation Columbiana, AL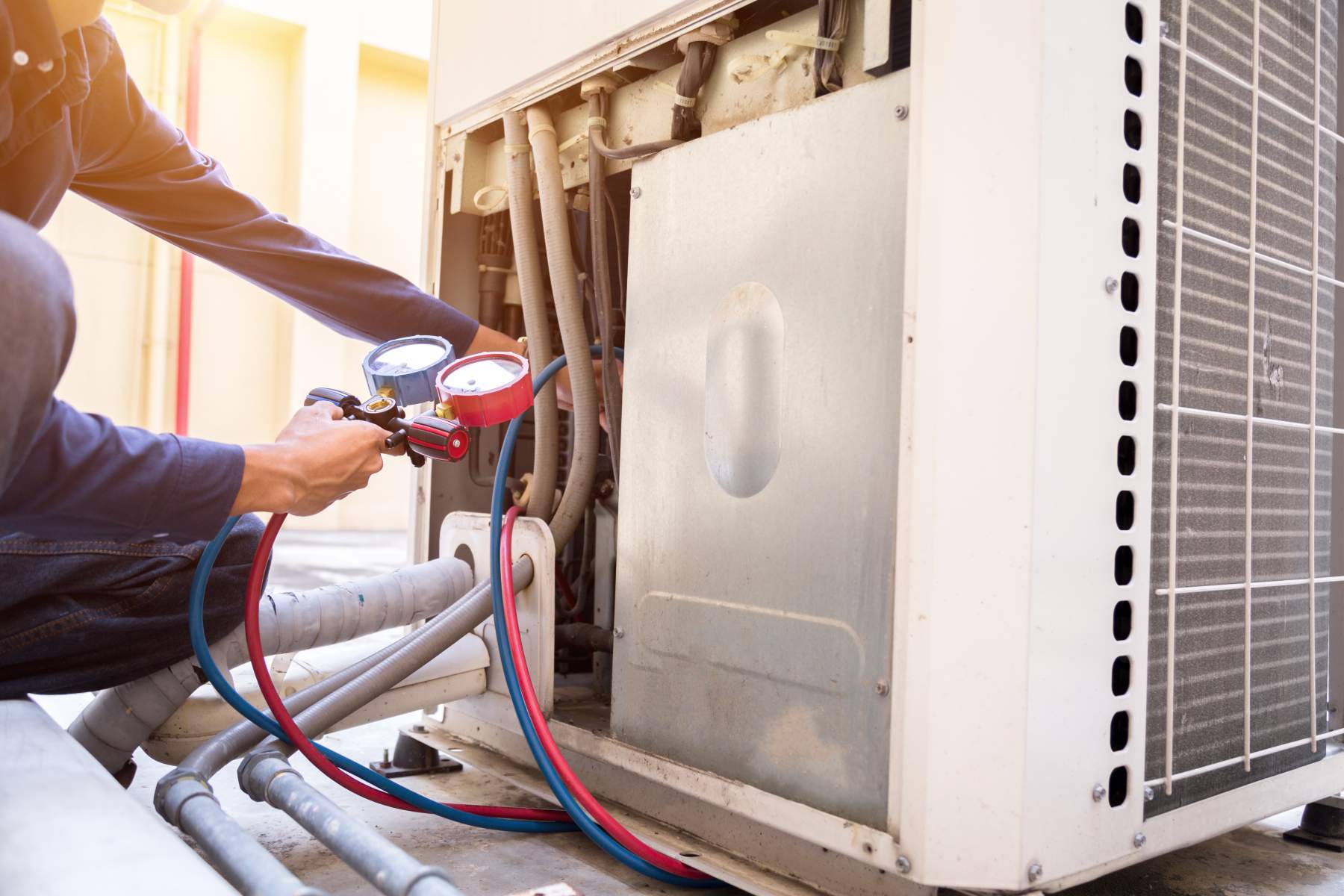 Customer Reviews
Our customers speak for us
They were lifesavers in the midst of one of the hottest days of the summer. Very detailed in helping me understand the issue and rapidly resolving it. Kyle was great! Thanks Carden Heating & Cooling!
We have used Carden Heating & Cooling for 20 years. They do regular maintenance on our personal units as well as all our new home installs with our construction company. When my mom's old dinosaur finally died (after they patched it for years) I called & they came! They were out the next day with a new unit & had her up & running. Their customer service is 2nd to none. From Sara & Amanda in the office to Simon & each of their highly trained technicians, thank you for a job well done!
Carden is a great company, they have been doing the maintenance on our 2 units and are always very communicative and on time. They also did a duct test, duct repairs and installed a ductless HVAC unit and we couldn't be happier with their results and the service. I highly recommend them!
Air Conditioning Replacement & Air Conditioning Installation

Calera, AL, Hoover, AL, Alabaster, AL, Chelsea, AL, Columbiana, AL & Pelham, AL
Air Conditioner Installation

∴

Air Conditioner Replacement

∴

A/C Installation ∴ Hoover, AL ∴ Columbiana, AL ∴ Pelham, AL